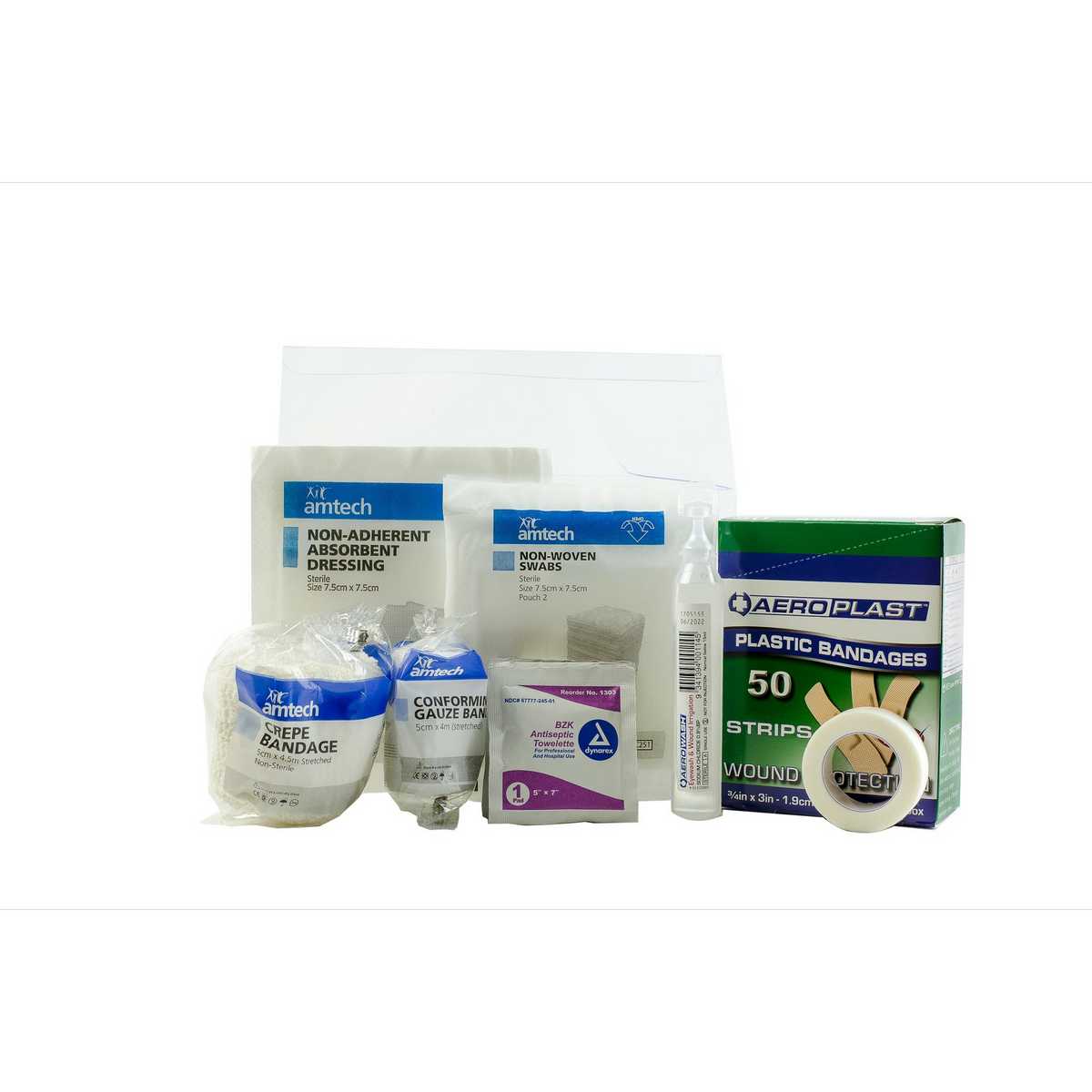 St John First Aid Kit Refill - Small
$24.75 (incl. GST)
This small refill kit is packed full of product to replace items in your first aid kit.
Designed to cover the requirements of 1-2 people.
Kit Contents
1 x Aero Saline Solution 15ml ampoule
1 x Amtech Crepe Bandage 5cm x 4.5m
2 x Amtech Non-Woven Sterile Gauze Swabs 7.5cm x 7.5cm in Pouch
2 x Amtech Non-Adherent Dressing 7.5cm x 7.5cm
1 x Aeroplast Plastic Plasters 72mm x 19mm (Box of 50)
1 x Amtech Conforming Gauze Bandage 5cm x 4M
4 x Dynarex BZK Antiseptic Towelettes Sachets
1 x Microporous Tape 1.25cm x 10M

1 x Clear PVC Box 0.5mm 17cm x 11cm x 14cm

4 x

Hygio Alcohol Free Wipes Large Size (Contains 0.5% Cetrimide and 0.02% Chlorhexidine)

1 x Adhesive Label for St John Small Refill Kit 1-2 Person

1 x Adhesive Expiry Date Label
Delivery Information
Estimated delivery for first aid kits and products is 5 to 10 working days.
Estimated delivery for AEDs and AED accessories is 10 working days.
Please note due to factors outside of our control the delivery dates may change.