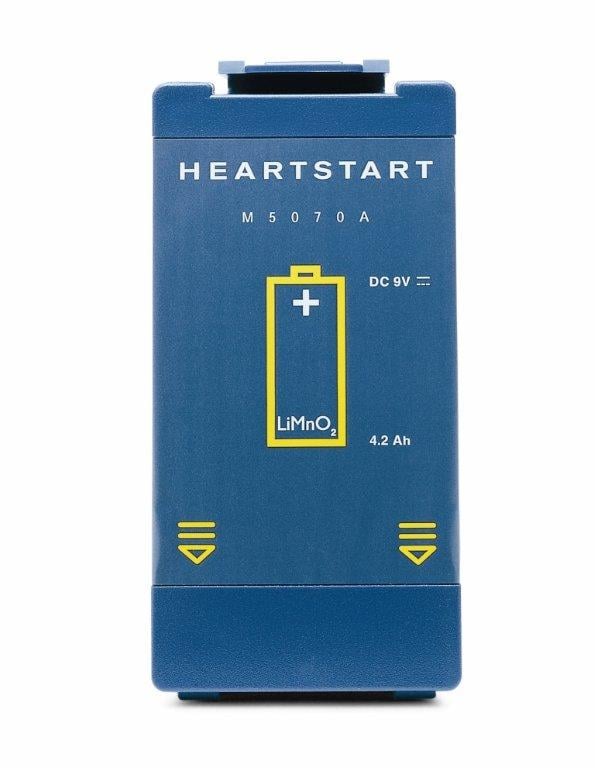 HeartStart Battery for HS1 and FRx AEDs (M5070A)
$425.50 (incl. GST)
Lithium manganese dioxide, long-life battery with an operating time of 4 hours or a minimum of 200 shocks.
Has a 5-year shelf life and a 4-year standby life (if installed before install by date printed on the battery).
Delivery, Terms & Conditions/Returns
Delivery Information
Expected delivery for first aid kits and products is 10 working days, and AEDs and AED accessories is 15 - 20 working days.
Please note due to factors outside of our control the delivery dates may change.
Terms and Conditions/Returns