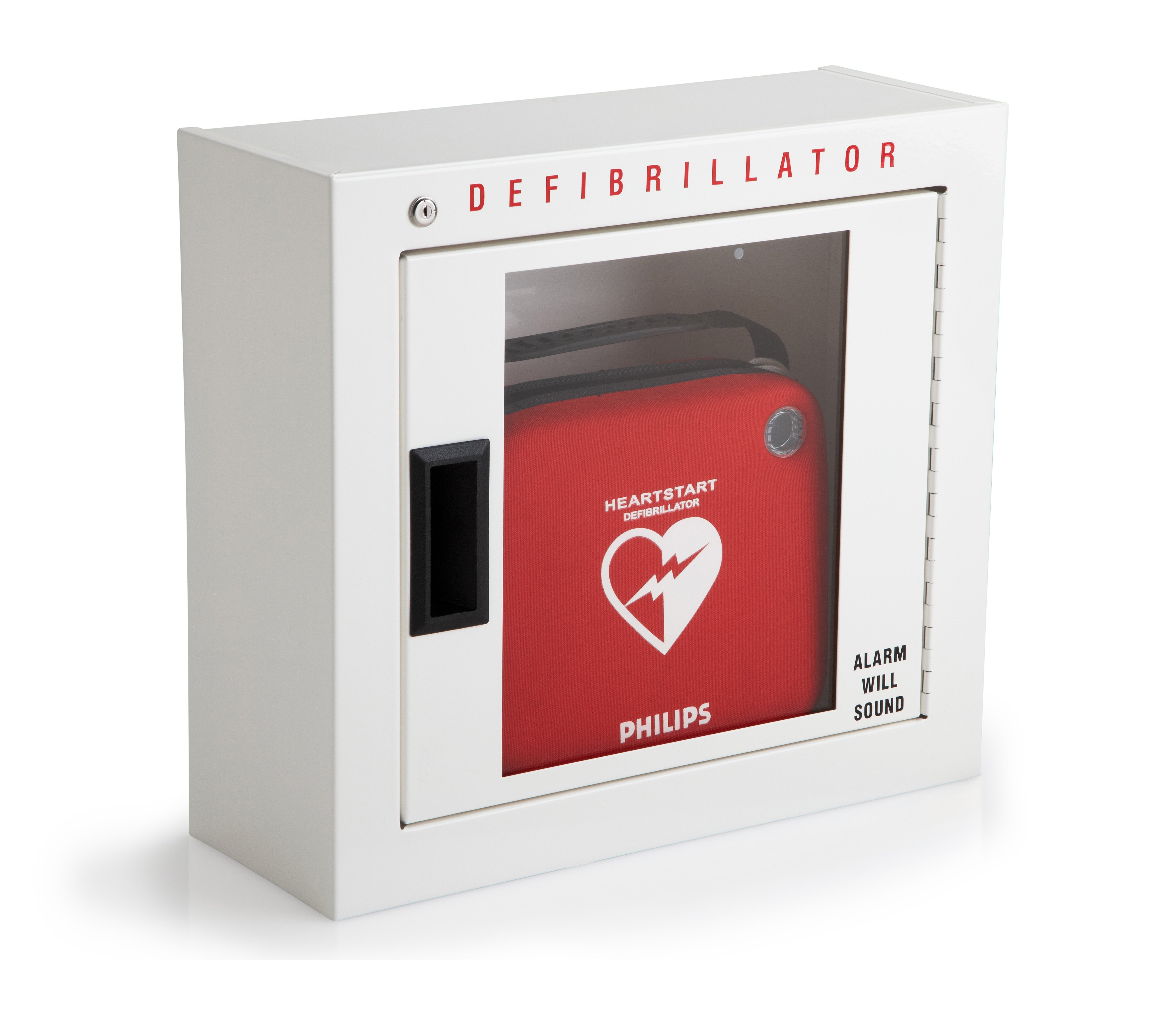 HeartStart Indoor AED Cabinet - Alarmed (989803136531)
$477.20 (incl. GST)
Metal construction wall cabinet protects and prominently displays your HeartStart AED.
Door-activated audible alarm alerts everyone the AED has been deployed for rescue.
Alarm requires 9-volt battery (not included).
Shipping Weight 6.5 kg.
Dimensions; 38cm(H) x 42cm(W) x 15.5cm(D).
Delivery, Terms & Conditions/Returns
Delivery Information
Estimated delivery for first aid kits and products is 5 working days.
Estimated delivery for AEDs and AED accessories is 10 working days.
Please note due to factors outside of our control the delivery dates may change.
Terms and Conditions/Returns